Special Offer!
The Herbal Apothecary
100 Medinical Herbs and How To Use Them
Do you want to explore the healing possibilities of plant-based medicines?

The Herbal Apothecary empowers you to make natural remedies at home! With these easy-to-follow recipes, you will no longer feel confined to the treatments shelved at your local grocery store.

This book profiles 100 of the most important medicinal plants with striking photographs and step-by-step instructions for making herbal teas, tinctures, compresses, and salves to treat everything from muscle strain to the common cold or anxiety. This holistic guide also includes advice for the home gardener on growing and foraging for medicinal plants.

Incorporating traditional wisdom and scientific information, The Herbal Apothecary provides an accessible and comprehensive introduction to plant-based medicine. With the guidance of naturopath JJ Pursell, herb enthusiasts can learn how to safely create their own remedies using plants they know and love.

Don't forget your FREE GIFT: MOTHER EARTH NEWS Guide to Herbs A to Z. In this special publication, you will learn all you need to know about the different types of herbs that are all around us. Whether it's finding out how to use a certain herb in a recipe or how to grow the herb itself, this is a fantastic resource for herb gardening tips, delicious recipes, natural remedies, and more!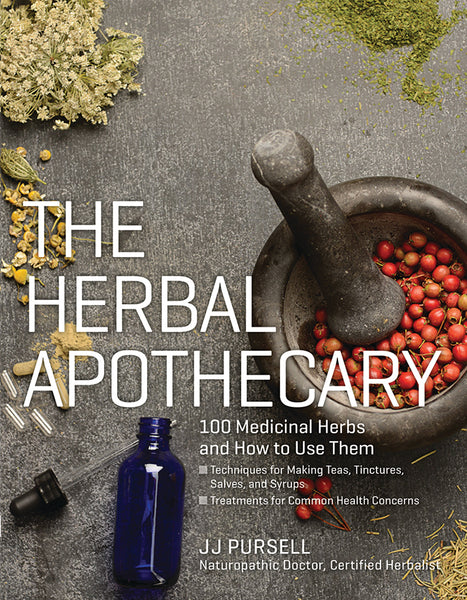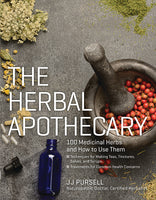 Don't Forget Your Free Gift! This promotion is only valid through Oct 6, 2021, and does not apply to items listed at clearance or otherwise previously discounted prices. Prices on order form reflect discounts and do not include shipping and handling. Purchase online, or call 800-234-3368 and give your customer service representative the discount code MMEEML9H. At MOTHER EARTH NEWS, we have been educating folks about the benefits of self-reliance for 50 years. That includes researching and sourcing the best books and products to help individuals master the skills they need in times like these and beyond. Our online store is open, and we are here to answer any questions you might have. Our customer service staff is available Monday through Friday from 8 a.m.-5 p.m. CDT. We can be reached at 1-800-234-3368 or by email. Stay safe! We stand by our products. If you are not fully satisfied at any time with your purchase, simply return the item and we will issue you a full refund. No questions asked. Sorry, shipping and handling is nonrefundable. Manage my subscription | Privacy Policy | UNSUBSCRIBE If you'd rather not receive our emails, you can unsubscribe from our mailing list by clicking "Unsubscribe" above. If you have questions about our privacy policy, contact us by email at customerservice@motherearthnews.com or call us at 800-234-3368. You may also contact us by postal mail at MOTHER EARTH NEWS, 1503 SW 42nd St., Topeka, KS 66609